THEME:  Navigating the Future of Pharmacology and Ethnomedicine
International Conference and Exhibition on Ppharmacology and Ethnopharmacology, (Ethnopharmacology 2018) scheduled to be held during July 18-19, 2018 Atlanta,Georgia USA. This Ethnopharmacology 2018 Conference includes a wide range of Keynote presentations, Oral talks, Poster presentations, Symposia, Workshops, Exhibitions and Career development programs. The conference invites delegates from Leading Universities, Pharmaceutical companies, Formulation Scientists, Medical Devices, Researchers, Health care professionals, students, business delegates and Young researchers across the globe providing a better podium, interconnecting the latest research, technological developments in the arena as well as therapeutic aspects. Participating at Ethnopharmacology 2018 International conference will be an excellent opportunity to meet eminent personalities .
Sessions/Tracks
Ethnopharmacology 2018 covers various aspects of Pharmacology, Ethnopharmacology, Ethnopharmacology of Medicinal Plants, Latest Trends in Ethnopharmacology, Phytochemical Studies of Plants and Plant Extracts, Pharmacognosy, Herbal and Holistic medicine, Traditional Chinese medicine (TCM),Traditional Korean medicine, Traditional Japanese Medicine, Acupuncture and moxibustion, Intercultural Ethnopharmacology, Advancements in Ayurveda and Unani,  Natural Products in Clinical Pharmacology, Phytochemistry and Phytopharmaceuticals ,Entrepreneurs Investment Meet
Track 1: Pharmacology
Track 2: Ethnopharmacology
Track 3: Ethnopharmacology of Medicinal Plants
Track 4: Latest Trends in Ethnopharmacology
Track 5: Phytochemical Studies of Plants and Plant Extracts
Track 6: Pharmacognosy
Track 7: Herbal and Holistic Medicine
Track 8: Traditional Chinese Medicine (TCM)
Track 9: Traditional Korean Medicine
Track 10: Traditional Japanese Medicine
Track 11: Acupuncture and Moxibustion
Track 12: Botanical drug
Market Analysis
Ethnopharmacology involves a wide range of scientists from varying specialties. The practices and public interest in natural therapies, namely herbal medicine, have been increased dramatically throughout the world. This has increased the international trade in herbal medicine enormously. A paradigm shift is observed in the use of natural product based medicine for the management of health care, which can significantly impart a major task in economic growth.
Knowledge about traditional drugs/medicines is put into practice in different cultural settings in daily health care, nutrition, veterinary, hunting, pest control etc. We are interested in the perception and the interface of the emic and ethic perspective of such knowledge and we encourage and promote the future use of such local and traditional knowledge.
Botanical and Plant-Derived Drugs: Global Markets
The global market for botanical and plant-derived drugs was valued at $23.2 billion in 2013 and $24.4 billion in 2014. This total market is expected to reach $25.6 billion in 2015 and nearly $35.4 billion in 2020, with a compound annual growth rate (CAGR) of 6.6% from 2015 to 2020.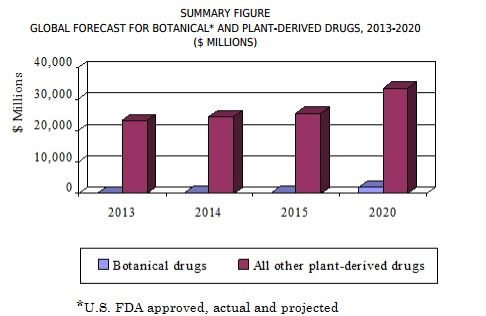 Target Audience:
● The pharmaceutical industry, especially companies supplying bulk or formulated plant-  derived  drugs or companies that are planning to enter this field.
● Medical research institutions.
● International organizations and governmental organizations with relevant responsibilities such as health, drug safety, conservation and the environment, and foreign trade.
● Investors.
● The financial and analyst community.
Sponsorship levels/categories:
Elite Sponsor

Silver Sponsor

Gold Sponsor

Exhibition

Advertisements
Some of the main benefits which we provide for our sponsors/exhibitors/advertisers are as follows
Complimentary registrations

Complimentary Exhibition booths

Corporate sponsored Workshop slots

Logo and Link of your corporate website in the Conference website and related Journal website

Recognition listing in the conference hand book/conference program/proceedings

One A4 color advertisement in the congress souvenir

An exclusive online Promotion to your company through all our Social Networking Sites.

One insert provided by the sponsor in the congress delegate bags/kits

Opportunity to take over and organize interested scientific track (s) / session (s) if any

Opportunity to organize a symposium / workshop at the conference venue

One-to-One Business Meetings and many more….
For more details please visit: https://ethnopharmacology.pharmaceuticalconferences.com/
Registration packages
Only Registration

Young Researcher Forum

Student Delegate

Package A (Registration + 2 Night's accommodation)

Package B (Registration + 3 Night's accommodation)
Group Discounts upto 30% for 3 or more members from the same lab/institute/university.